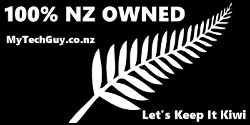 We are a small friendly team of down to earth techie types based in Nelson, New Zealand. We love websites. We love building, tweaking them and generally taking care of them. It's what we do.
We'd love to take care of your site too (so you don't have to worry about it).
Whatever your website is built with – we can help. Whether it's WordPress, Joomla or Drupal. A hand built php site or static HTML. Or if you're not even sure what it is, but just want someone else to look after it.