Ultimate Guide to Choosing a Web Designer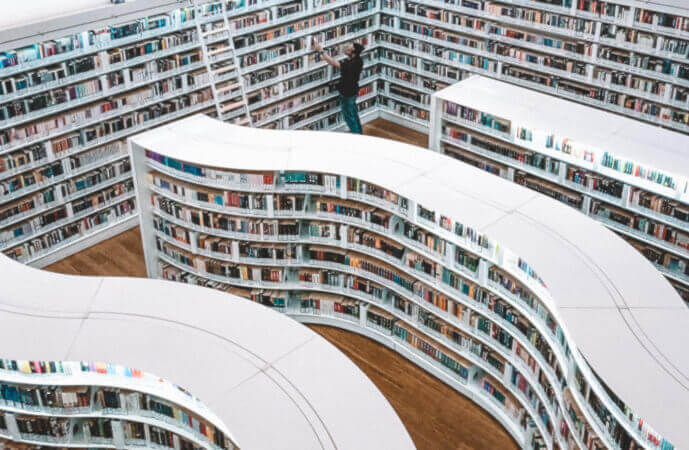 Choosing a website designer does not have to be difficult. You just need to know what to look for and what to avoid. So let's get you there with the minimum of hassle.
The best way to do this is to run through some quick questions that help you figure out what you really need – and help you put that in language that web developers will thank you for 🙂
So let's dig in, here's how to choose the right web designer for your project.
1. What Do You Want It to Do?
Forget about technology – you don't need to know anything about servers, hosting, HTML, php or what a CMS is. That's really up to the designer to tell you what you need, based on what you want your website to do.
If your needs are simple the answer might be a static website build with Bootstrap v4.3, or you may require a more complex Content Management System like WordPress with a WooCommerce eCommerce platform – but you don't need to know any of that.
Your job is to have a solid idea of what you need the site to do now, and what else you might want it to do in future.
So Step 1 is to note down what it should do. Do you just want a few pages explaining who your business is, what services it provides and where to find you. Or do you want that plus the ability to add new content yourself – maybe you want to write about and show photos of completed jobs, or to blog about your industry.
You then need to have in mind any big things you might want to add later. Because it could change how the site is built now, to make it easier to add those other things later without starting afresh.
So if you think you might want to add online booking or a shopping cart later on, note this down because it is important.
TIP: Some designers will specialise in a particular technology. For example, a WordPress website design can suit a very wide range of purposes. It doesn't really matter as far as choosing a web design company goes, so long as it meets your requirements. Don't get hung up on the 'how', focus on the 'what'.
2. Do You Have an Idea Of What It Should Look Like?
You're not the designer here, so it's not your job to come up with layout ideas, choose the font for headings or determine the size of images!
What you can do though is give an idea of the look or feel you want to achieve.
Any half-way decent designer will already know roughly what you are looking for. A beauty website will look very different to a marine engineering site for example. And a good designer will also take inspiration from your logo and photos of your business premises.
But if you can note down a couple of sites that you really like the look of that will greatly help the designer better understand your needs. Look at competitors websites, similar businesses in different areas or other countries. Or even unrelated businesses who have websites that you just love anyway.
TIP: One bonus tip here – while selecting a web designer to work with tell them in a sentence or two who your customers are. If you are a beauty therapist and your customers are mostly women under 30, do mention that.
3. What Are Your Business Goals?
This is so important to getting a great result. Yet many web designers will never even ask the question!
If a web developer clearly understands what you are hoping to achieve with your new website, they can focus the proposal and design around achieving those goals. It will make choosing a lot easier too.
This works on two levels.
Firstly it's about direct goals such as turning web visitors into booked appointments, getting them to call your sales team or providing their email address so you can send automated follow up emails that move them through the buying cycle.
Secondly it's about big picture goals for your business. Maybe you want to double your sales in the next 12 months, or take an extra $5 million in revenue per year in online retail sales. A really good design agency will be able to give you some valuable advice around your whole digital marketing strategy. Let their expertise and experience tell you what is possible before you make a final decision on what you want to build. It can be really eye opening.
4. What Is Your Budget?
Be clear on the resources you have available for this project.
By resources, yes, I do mean how much you can spend. But also how much time do you (or your team) have available – it shouldn't absorb a lot of time but someone will need to provide timely responses to queries, potentially supply any content or photos needed plus review key stages and provide sign-off. Budget a couple of hours a week, possibly more early on in the information gathering stages.
When considering your budget please do bear in mind the business goals you set above. Trying to pick a web designer on the cheap is really not the best way to go. Cheap would be something like a DIY website builder as provided by a budget web hosting company. It can get you something online at a low cost. But the drawback is the amount of your time it will take just to achieve something that will likely end up looking, and performing, as cheaply as it actually was. You'll then want to do it properly in 6 months time 🙂
Building a good website is a significant investment in your business. Done well, the ROI could be anywhere from 10's to 100's of times your budget.
Another way to weight it up is to consider the lifespan of your new site. If you give it a life of 4 years and you budget $10,000, that's a monthly cost of just $208. That's peanuts compared to the potential returns.
TIP: Think in terms of maximising your return instead of minimising your investment. Do it once, do it right.
5. Who Will Look After Your New Site?
If you want to make your life easy, discuss this up front.
Most small businesses do not have IT departments. Even those that do rarely have all the skills necessary to keep your site up to date and secure.
Many web design agencies will also provide ongoing support and maintainance contracts for your site. This can be a massive time saver, not to mention money saver too. If your website goes down who are you going to call? That's really not the time to start Googling for help and trying to find someone available.
Firstly you need someone to be doing proactive maintenance on your site (just like you'd service a car). Secondly you need someone on hand who can fix a breakdown.
And thirdly, it's great to have a trusted contact for any minor updates or content changes you want done. Do the process we're working through here right and you've got the right people on hand for life.
6. So Where to Find the Right Designer?
Now you've got the key answers under your belt, now it's time to find that web designer.
Firstly, how do you (or your nominated team member) prefer to work?
Because if face to face meetings are important to you, then you're probably going to want to find a local design company to work with (or budget in flight costs for you or the designer). Bear in mind your time resources here though because working face to face tends to require more time from both sides, and result in a longer delivery time overall. That will increase the cost.
If you're happy working by phone, Skype and email, then it's easy to work with any New Zealand web designer. You still get to see the design progress online, and test out a fully working version before it goes live, typically in an online testing or staging area.
Building a Shortlist
The best way to get a shortlist of designers together is to ask for recommendations or referrals from people you know.
The next best way is to find New Zealand websites you like (such as those you noted down above), and ask the business owner who did their site for them.
Business networking groups (online or offline) can also be a useful way to find someone. Though beware of using them just "because that's who everyone in the group uses" – they do need to tick all your boxes rather than just be the default option.
TIP: Good web designers tend to be busy, and picky! They will avoid working with bad clients, and will ask questions to filter out those bad clients. By reading this far you've pretty much identified yourself as a good client already! By clearly providing the information we've been putting together here, you'll basically be shouting out 'good client' to any potential designer you want to work with. It greatly increases your chances of working with the best web designers at the right price.
7. Request Proposals
Your next step is to take your shortlist and request proposals.
This is what everything here has been leading up to. You want the best designer to want to work with you. So make it easy for them to say 'yes'!
Any decent design agency is going to put together a proper written proposal for your project, that will detail what they are going to provide. This takes time and effort from them – which is why they filter out tire kickers. A bad company will just fire off something generic and vague and take on any client that comes along.
Design companies get lots of crazy vague enquiries saying "I want a website, how much will it cost?"
A better enquiry would be "I want a website, what do you need to know to be able to help me?"
The best enquiry is exactly what we've been laying out here. "I want a website for my hair salon business where customers are mainly women over 50, this is what I need it to do, this is what I'm thinking of doing in the future, I'm aiming to become the No.1 ranking salon in my town within the next 12 months and I have a budget of $5,000 to work with. Can you help me with this project?"
Don't go much bigger than that at this stage, it's an enquiry not an essay 🙂
I promise they will be so happy to get such a clear enquiry from you, that you'll immediately get taken seriously as a good client.
Expect some questions and fact finding to follow that initial enquiry. But that should lead to a clear written proposal laying out what that designer recommends for you.
TIP: The best questions to ask a web designer will also help around this and the next stage, to help eliminate any designer who may not really be up to the job.
8. Evaluate Proposals & Ask Questions
Read proposals carefully, and question anything you don't really understand. A proposal may contain some technical detail but it should be written in clear language you understand. It should not be littered with acronyms and techno-babble to try and sound clever.
Make sure the proposal does specifically meet all your requirements. It may also offer optional extras you haven't requested – you don't have to take these but depending on what they are this can be a good sign that the designer is thinking more deeply about your business needs. It shouldn't however be a way to bump up the bill by offering things that should be standard these days (such as a site working well for mobile devices).
TIP: Consider how your enquiry and follow-up questions are handled. This is part of your evaluation process. How things are handled now is a very good indicator of how they will be handled when you become a paying customer, e.g. if it takes a week to respond to your email, that's not someone you want to work with!
9. Make Your Choice & Pay Your Money
By this stage you will know which design company you want to work with 🙂
Or if you are lucky enough to have 3 very similar great design proposals to choose from, then don't agonise, just go with your gut feel. If you haven't ruled them out by now then it would be hard to go wrong!
Be prepared and budget for paying money at this stage. Depending on the size of your project this will typically be 50%, but could be less up front for large projects or as much as 100% for small projects.
One final nice step. Do send a quick email to the agencies you aren't going to work with. It's nice to leave things on a positive note, and save them any further work trying to follow up with you. Be up front, just say thanks for all their help but you've decided to work with a different company.
All Good
Finding a good website designer is just a case of following the process. And that's it, job done.
Then once you've got your web guy sorted, you can get back to business as usual. Just keep the process moving forward by providing timely responses to their queries and any requests for documents. Before you know it your web project will be live and start paying for itself.